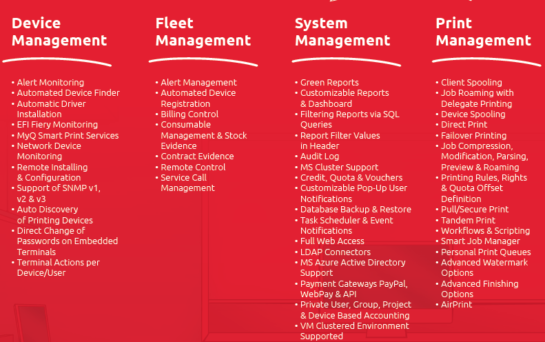 MyQ is Computerworld 2021 IT Product of the Year! Welcome to MyQ Device & Print Management
Oct 13, 2021
MyQ reduces administrative time spent on paperwork.
Growth, savings, and responsibilities are the three pillars of each manager. MyQ will support the development of your business, save employee time, and prevent unnecessary wastage, decreasing paper consumption and waste production. Here are a few highlights:
+ PREVENTS MISUSE OF SENSITIVE DATA
+ INCREASES EFFICIENCY AND STAFF SATISFACTION
+ SECURES YOUR DOCUMENTS
+ SUPPORTS PRINTING AND DOING TASKS FROM ANYWHERE
+ REDUCES OPERATING EXPENSES
+ PROTECTS THE ENVIRONMENT
We have installed this software at legal and education sites and found that printing becomes easier with less waste and scanned files stay safe and organized.
Call Your Cyan Sky Team to learn more 610-865-8182