2014 B2B Sales & Marketing Conference
What does your image say about your business?
May 08, 2014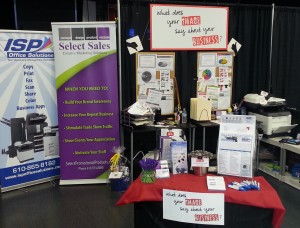 Deb had a great time representing ISP Office Solutions (now Cyan Sky Copiers) at the 2014 B2B Sales & Marketing Expo at Sands Bethlehem Event Center last week. As a joint effort, she and Joellen Reichenbach of Select Sales spent the day talking to people about what their image says about their business. This event was a great opportunity for us to connect with other Lehigh Valley business owners and representatives.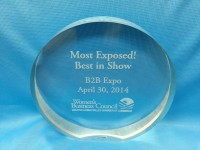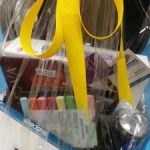 A great big thank you to all attendees who voted us a favorite booth by giving us their Chamber Buck$. We are proud to announce that our booth won the "Best in Show" award. We would also like to take this opportunity to announce the recipient of our combined ISP Office Solutions/Select Gift BasketSales raffle prize of desk goodies and office supplies. The winner is Michelle Lutz of the Dudash Group. Congratulations, Michelle, and thank you to all who entered the drawing!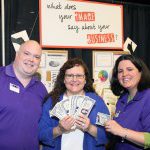 Each attendee received one Chamber Buck to spend at their favorite booth! We'd like to send a special shout out to all members of the Women's Business Council and the Greater Lehigh Valley Chamber of Commerce for organizing such a great event. We would also like to thank everyone who braved the torrential downpours to attend. To our old friends and new, thanks for your support. We look forward to seeing everyone again next year!