We Left Our Heart in Tamaqua
Jun 09, 2017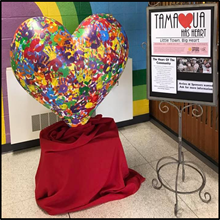 How it all Started: The First Heart
The first heart in the Tamaqua Has Heart campaign was unveiled in August 2016 during the Tamaqua National Night Out event. Hosted by the Tamaqua Community Art Center, Tamaqua Has Heart uses art to unite local residents, businesses and artists in the creation of lasting displays that reflect the heart of the community. The first heart is covered with painted hand prints from the people of Tamaqua and it's on display in downtown Tamaqua along with the newest additions to the campaign.
Our Cyan Sky Heart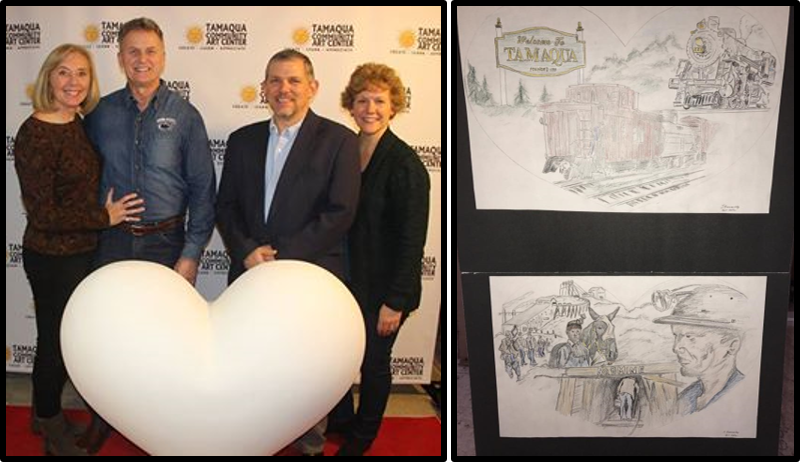 The Tamaqua Has Heart campaign asked local businesses and residents to sponsor a total of 13 hearts. Here at Cyan Sky, we believe it's important for small businesses to get involved in activities that help strengthen our local communities, so we jumped at the opportunity to participate. The artists presented their concepts and that's when we paired up with Coal Region Artist Joe Evanousky. Joe uses charcoal and his art work is known for capturing the "Hard Coal" spirit and work ethic of the Anthracite miner.
Once the sponsors and artists were matched up, the creative process got underway. We watched our heart grow from afar as Tamaqua Has Heart Facebook page posted updates showing the work in progress.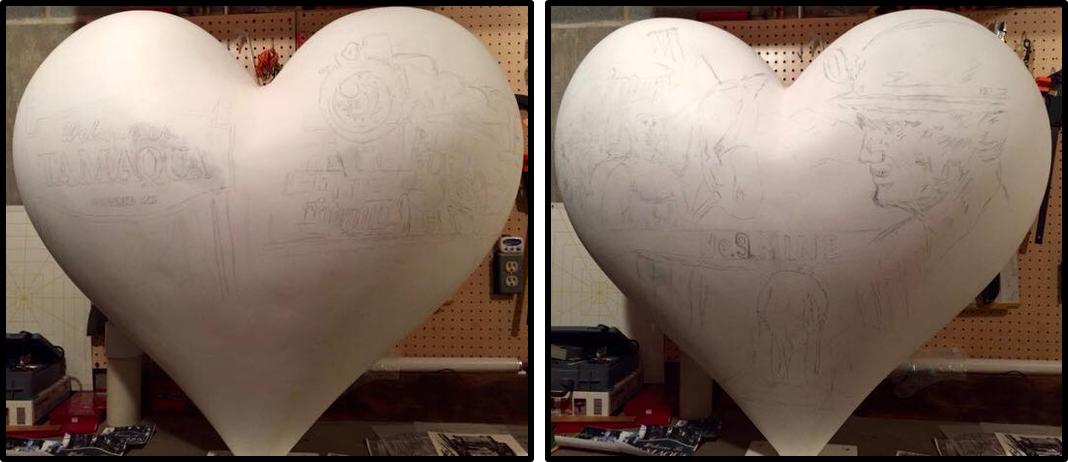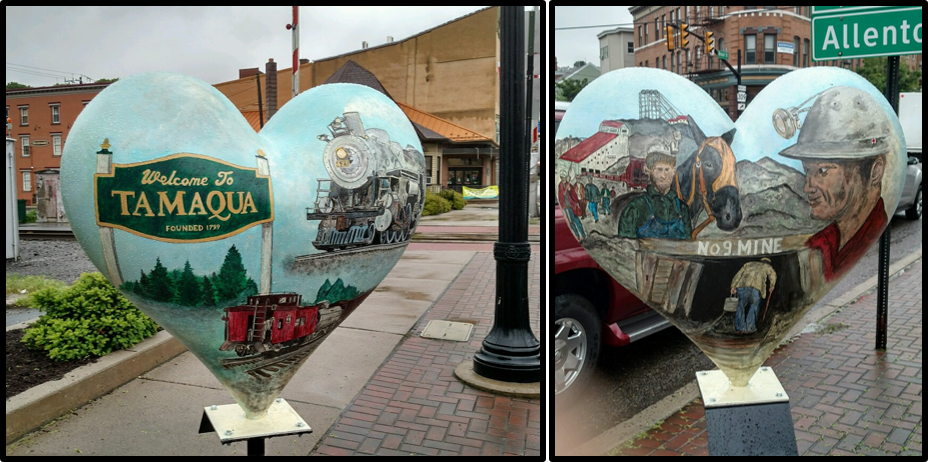 See all the Hearts
All the hearts were unveiled over the Memorial Day weekend. They are located along Broad Street in the downtown Tamaqua area. Our Cyan Sky heart is stop #10. On the evening of June 8th, there will be an official meet and greet when the community will have a chance to meet the volunteers, artists and sponsors involved in this project.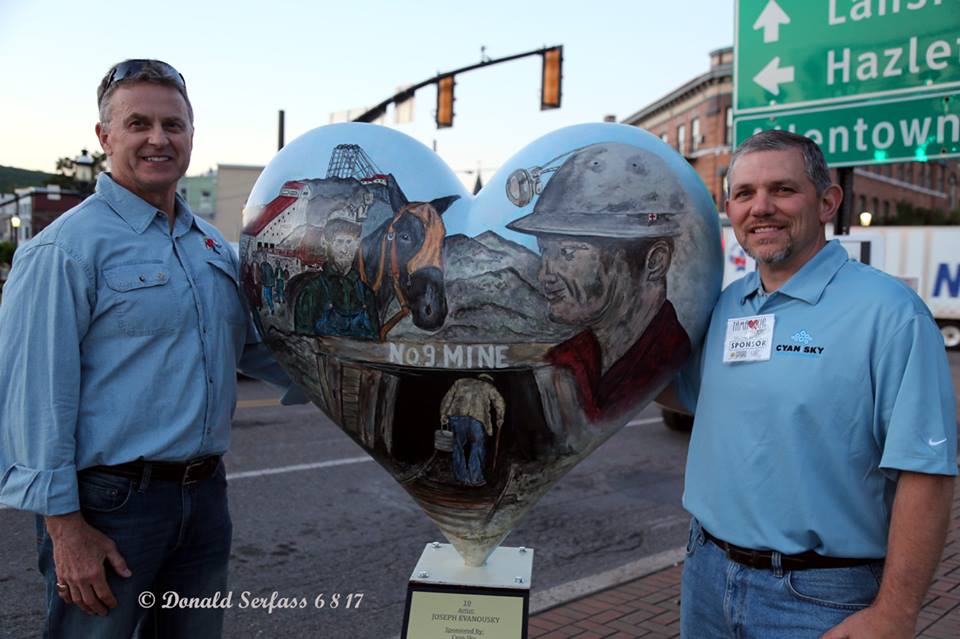 Meet and Greet
On June 8th, the people of Tamaqua were invited to the artsist and sponsor meet & greet. The event allowed the community to enjoy a night out full of art, entertainment, and food from local vendors. The residents got a chance to meet Mike and Joe at our heart stop #10. Thanks to Donald Serfass, for taking great pictures of the event.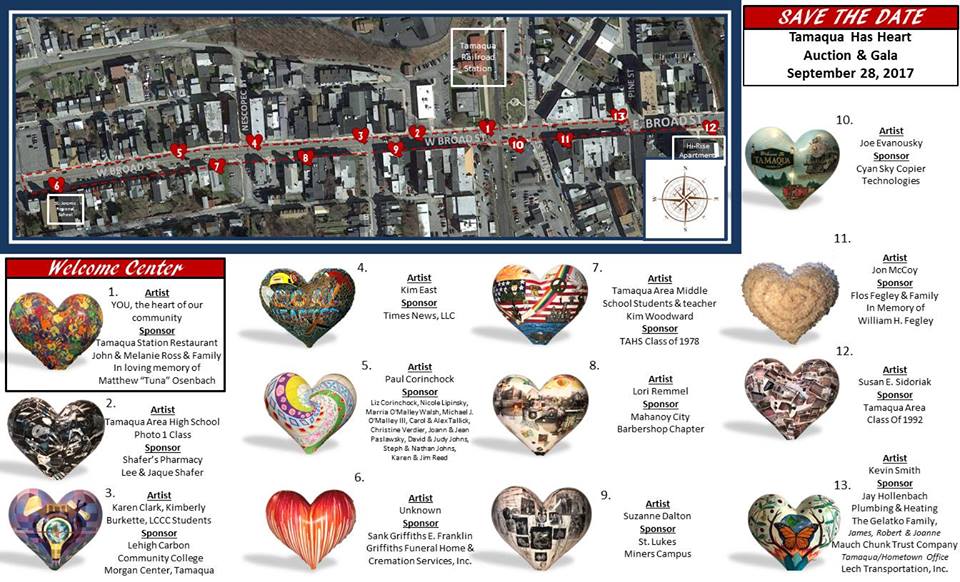 Hearts Find a Home
Tamaqua Has Heart has brought the community together in a show of love, strength and support. So, take a stroll down Broad Street while you can and check out all the beautiful hearts. They will be on display through Labor Day. On September 28th the hearts will be auctioned during the Tamaqua Has Heart Gala. Proceeds from the auction will benefit the Tamaqua Community Art Center.