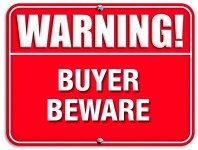 PHONE ALERT: Copier Toner Scams Cost $$$
Oct 12, 2023
Several customers in and around the Lehigh Valley have reported receiving suspicious phone calls recently. Area businesses are being told that toner cost for their office equipment is expected to skyrocket. Scammers then inform the representative on the phone that they can provide a large quantity of toner at a reduced price, but only if the local business agrees to buy immediately. This is a high-pressure tactic and the scammer makes it appear as though they are a current office equipment or supply provider. Scammers often know which equipment manufacturer and models are located in an office based on information obtained in prior phone calls.
The reality here is that the "bargain" toner offered in this scam is typically several times more expensive than retail price. In addition, many local businesses have service agreements in place that include toner for their office equipment. Unfortunately, once the local phone representative agrees to receive an order, it becomes difficult to avoid a hefty bill.
The best approach to prevent becoming a victim of this toner scam is to make sure that all representatives answering the phone at your business are prepared for a call of this type. If an all-inclusive service contract is in place, then staff should understand that the organization does not pay for toner. At the very least, have them transfer calls of this nature to the person in your organization responsible for purchasing/procurement, as they will be most knowledgeable. If an order is accidentally agreed to, then be sure to make note of shipper information and refuse the package at delivery. From what we understand, it can be very difficult to arrange a return – and avoid the associated invoice – once a package has been accepted.
Should you receive a questionable phone call, there is a simple way to verify that the caller is affiliated with your current service provider. Simply tell the caller that you have the phone number of your local provider on your machine, on your phone list, etc. and that you will give them a call back. In our experience, this tactic elicits a quick disconnect.
It is unfortunate that we have to write about a topic like this, but we want local businesses to be aware and to be prepared. We always encourage our customers to contact us if they have any questions about their office equipment as well as the associated supplies and service. As Mom always said, "Better to be safe, than sorry."
Another helpful tip from Cy.