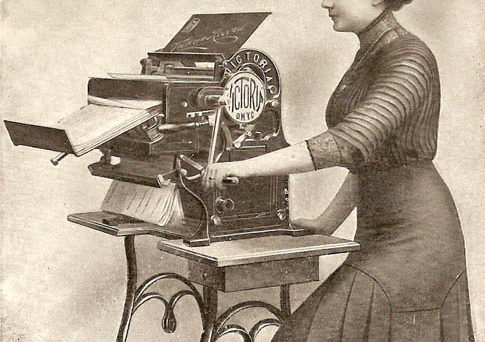 How do you know when it's time to upgrade your copier?
Dec 28, 2021
Ask yourself these 6 questions.
First, have associated expenses and downtime increased or are parts getting hard to find?
Reputable manufacturers usually support their equipment for several years. However, the older your copier gets, the more difficult and costly it is to maintain. You may find that the manufacturer is no longer supporting your older model, meaning that parts will get harder to find and your copier may not function as you update to the latest computer software. Several things happen as equipment ages, and all of them can negatively impact your business. In the end, old equipment can cost you time and money.
Second, has output quality diminished with copies and prints that no longer look as good as the original?
As your copier ages, the image quality may eventually change. Many complaints just require a service call, but ongoing issues can impact your document quality over time. Think about how well your documents communicate your image to others. Do you want them to see a poor-quality document or a pristine document?
Third, do you currently use multiple machines that may include a stand-alone fax and desktop printers?
It is easy to find yourself in an office where the copier is underused and other machines like faxes and desktop printers do the lion's share of the work. The problem here is that the copier will always be less expensive to operate than the other machines mentioned. Combining all machines into a single multifunction copier can save you money by reducing electricity demand and the variety of supplies needed to maintain multiple machines. You'll reclaim some of your office space, too!
Fourth, does your industry demand the latest security protocols?
Old equipment can leave you at a higher risk for a security breach. Upgrading your copier means enhanced features like Department of Defense level security and data override that automatically and completely clears every job from the hard drive. Additionally, newer copiers offer password protection, encryption, and benefit from the latest network security protocols which are installed to keep your data safe.
Fifth, would your organization benefit from newer scanning technology, fleet management, or other more recent technology developments?
Every generation of new copiers takes advantage of the newest technologies. Today's copiers can connect directly to your mobile devices and print from the manufacturer's app for on-the-go printing options. The app also allows you to access cloud-based services like OneDrive and Google Drive, and Dropbox. Don't forget that processing times will be faster compared to your existing copier. New equipment comes with new functionalities for improved efficiency, collaboration, and productivity among your team.
Sixth, are you interested in sustainability features like self-recycling toner, 100% recyclable cartridges, and lower energy use?
New copiers are designed to be much more efficient in energy consumption and supply use, especially with KYOCERA. Sustainability is a key principle at KYOCERA where they focus on taking care with people and the environment. This belief is demonstrated by their year-over-year ENERGY STAR certifications. They have also won awards for their innovative packaging designs. Plus, KYOCERA offers a self-recycling toner cartridge system where the empty black toner becomes the new waste toner receptacle. And, all cartridges can be returned to a program that makes part benches AT NO COST TO OUR CUSTOMERS. Less in the landfill means more for our future.
CALL US TODAY AT 610-865-8182
TO FIND OUT WHETHER IT'S TIME TO UPGRADE YOUR COPIER.